Lord Jesus, look kindly on my work and the work of my friends today.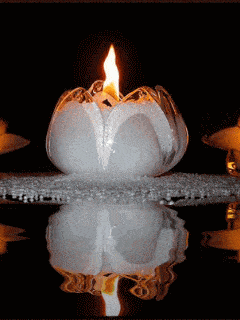 Help us in our difficulties and decisions.
May this candle be a light for you to enlighten me. May it be a fire for you to burn out of me all pride, selfishness and impurity. May it be a flame for you to bring warmth into my heart; warmth towards my family, my neighbours and all whom I meet.
~~~ ~~~ ~~~
Jesus, through the hands of Mary, Virgin and Mother, I place in your care, this, my special intention… (Share your request…)
By sharing this candle, I wish to give you something of myself; the love in my heart.
Jesus, help me to live close to you in prayer today.
… Thank You, Jesus. Amen. …
---
Prayer Request Box
Note: Prayer intentions of site users, are automatically included in our Daily Novena and regular Masses.
To submit a written request for our Prayer Group, use the "Leave a Reply" box below. (Max of 25 Words. Next day publication.)
Ideas: 100 Things to Pray for…