Lord Jesus, look kindly on my work and the work of my friends today.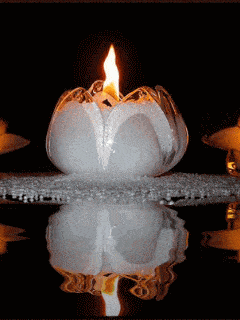 Help us in our difficulties and decisions.
May this candle be a light for you to enlighten me. May it be a fire for you to burn out of me all pride, selfishness and impurity. May it be a flame for you to bring warmth into my heart; warmth towards my family, my neighbours and all whom I meet.
~~~ ~~~ ~~~
Jesus, through the hands of Mary, Virgin and Mother, I place in your care, this, my special intention… (Share your request…)
By sharing this candle, I wish to give you something of myself; the love in my heart.
Jesus, help me to live close to you in prayer today.
… Thank You, Jesus. Amen. …
---
Prayer Request Box
Note: Prayer intentions of site users, are automatically included in our Daily Novena and regular Masses.
To submit a written request for our Prayer Group, use the "Leave a Reply" box below. (Max of 25 Words. Next day publication.)
Ideas: 100 Things to Pray for…
Recent Requests:
Please pray for my nephew He has to quit drinking habit because of the bad habit he lost of everything i beg you to submit this request at the Jesus Christ feet Amen

Dear Jesus hear and answer me. I pray for the peace of my heart and would want to be alone for now. I'm just tired with things.. I need peace..

Please pray all my money worries will be resolved and all of my family will see only the love of God before them.

Please pray for all my family dead and all the Holy Souls in purgatory. Have mercy on them God, have mercy.

I pray, Lord Jesus, that you will give a little extra joy to the hearts of the lonely today. Thank you Jesus.