Extract

:

In John the Baptist's early ministry, he preached a message of repentance as he baptised crowds by the River Jordan.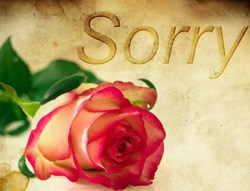 When he saw "many Pharisees and Sadducees" coming to be baptised, he warned them to, "Produce fruit that proves your repentance and don't think you can say to yourselves, 'We have Abraham as our father.' For I tell you that God can raise up children for Abraham from these stones!" (Matthew 13:47-48)
Thought
A stern warning! Our actions must follow our repentance and forgiveness.
Reflection
Lord Jesus, may my work and prayers today be filled with sincerity and compassion. For this grace, I thank you my Jesus. Amen.
Prayer: Renewal
Lord Jesus, give us humility wherever pride reigns, pardon wherever offence abides, grace wherever sin abounds; we pray to you; Jesus Christ, risen Lord, have mercy on us. Amen.
Private Moments
Hymn: One Bread, One Body
Almighty Father, thank you for this new day. Bless me and keep me safe.

Lord Jesus Christ, guide me in my work, silence my fears and accept my achievements as a small gift of thanks to You.
Related Link: Full Gospel Readings For Today
---