Strength of Faith

O GOD, you granted to St George
strength in his many torments
which he sustained for our faith.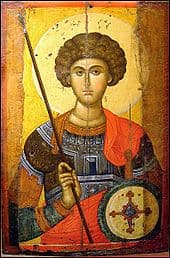 We beseech You,
through his intercession,
to keep our faith from wavering and all doubt,
so that we may serve You with a sincere heart
and remain faithful unto death.
We ask this through Christ our Lord. Amen.
… St George, Pray for Us …