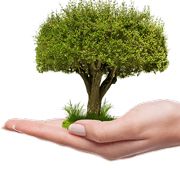 One of the lessons I've always remembered from school came from a boy. "You're a good teacher, Father," he said, "but you don't know much about real life, do you." "Meaning what?" I asked.
"Well," he said, "you are a priest, you live in a nice house, you teach at a good school and you don't have anything to worry about. But lots of us live in rought areas, we have fights because that's the life we know, we find it hard to do our homework in cramped small houses and so much noise going on around us. The streets are hard, Father, and that's where lots of us boys have to live. You don't have to know any of that."
He was right. A priest's life is comfortable. It may be busy but he does not have the heartache of being poor, of watching his child ill, of fearing to lose his job, of worrying over bills to be paid. No one is going to try him on for a fight in a pub – there's no kudos in beating up a priest. He can be mugged as easily as anyone else but is a less likely victim than many.
I've carried Martin's warning with me all my life, aware of how protected I can be against the hurts and worries of ordinary life. I've tried to understand, even when I could not fully share, the anxieties and pain of students at school, people in the parish and patients at the hospital. Sometimes I have felt so inadequate, not knowing how I could cope if I were caught up in the sorrows and difficulties I have seen others bear with courage and strength. The love that looks after a sick child or ageing parent, the struggle of coping in a marriage that has become loveless, the pain of failure or feeling a failure at home or at work – I watched them, prayed for them, worried for them, but not known how I would have coped. Loneliness I have never suffered.
When I am with people who long to be forgiven and it will never happen, who waited too long to make up and then it was too late, whose lives are broken and there is no one to heal them, I remember the wise words of a teenage boy "You don't know much about real life, do you, Father."
God bless us all,
Fr John
(7th April 2019)