St John (1811-1860) was born in Bohemia, Central Europe. He was ordained a Redemptorist Priest and later appointed Bishop of Philadelphia where he created the first Diocesan school system.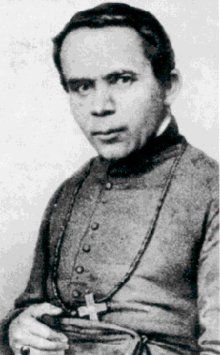 St John is greatly remembered for embracing multiple immigrant groups into the US – involving the help of many other institutions and Orders in the process – and standing up for the Catholic faith at times of notable opposition.
St John was canonised a Saint in 1977 by Pope Paul VI. His body is interned at his National Shrine in Philadelphia.
St John Neumann is the Patron Saint of Catholic Education. His Feast Day is 5th January.
---
St John Neumann:
Pray for us that we will show compassion and give generously to the poor and marginalised in our prayers and material support.
Glory be to the…
---