Featured Person: Blessed William Carter (1548 – 1584)
Blessed William Carter was born in London and executed – hung, drawn and quartered – at Tyburn, London. It was a merciless and public death.
Following an early printing apprenticeship, he set up his own printing business. He was first imprisoned for publishing some general Catholic documents. Then in 1580 he was again imprisoned, this time for publishing a new edition of 'Treatise of Schisme'. Finally, he was accused of treason at the Old Bailey after publishing a book containing, a paragraph that could be vaguely interpreted as anti-Monarchy. He was executed on 11th January 1584.
+In the Name of the Father, and of the Son, and of The Holy Spirit. Amen+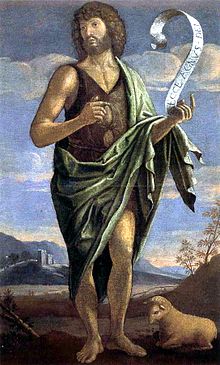 Short Quote: The Baptism of Jesus: After Jesus was baptized, the heavens opened and the Holy Spirit descending like a dove on him. A voice from heaven said, "This is my Son; in him I take great delight". (Mathew 3: 16-17)
Thoughts: Johns message was one of repentance and renewal through baptism. He didn't consider himself worthy to baptise Jesus. This was an amazing launch of Jesus' ministry; an occasion when God the Father (the voice from heaven), God the Son (Jesus) and God the Holy Spirit (the dove) were all present.
Private Reflection: May my yearning to meet the Father, Son and Holy Spirit never fade.
Prayer: Most Sacred Heart of Jesus ( From Akita Prayer)
Most Sacred Heart of Jesus, truly present in the Holy Eucharist,
I consecrate my body and soul to be entirely one with Your heart,
Receive this humble offering of myself.
Use me as You will for the glory of the Father and salvation of souls.
Most Holy Mother of God, never let me be separated from Your Divine Son.
Defend and protect me as Your special child. Amen.
Blessed William Carter: Pray for Us
Today's Music Suggestion: As the Deer
+In the Name of the Father, and of the Son, and of The Holy Spirit. Amen+
[To view and enjoy the full readings for today TAP HERE – Opens in a new Window]