St Tuotilo or Tutilo (ca. 850 – 915) was born either in Germany or Ireland.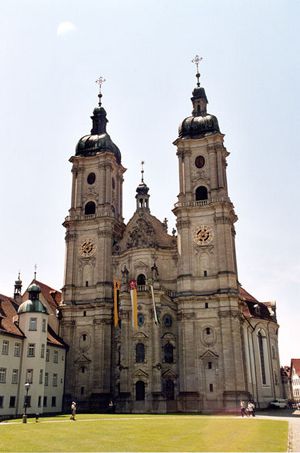 He was educated at the Abbey of St Gall in Switzerland, now an UNESCO World Heritage Site. His teachers included Iso of St Gallen and Moengall of Ireland. One of his fellow students was Blessed Notker of St Gall.
St Tuotilo remained at the Abbey following his education, becoming a Benedictine Monk and a highly respected teacher and preacher, fluent in Latin and Greek. He was also greatly acknowledged for his multiple other skills as a composer, poet, hymnist, painter, sculptor, metallist, architect, mathematician and astronomer.
St Tuotilo's legacy includes manuscripts, carvings and paintings.
St Tuotilo's Feast Day is 28th March. He was buried at St Catherine's Chapel in Gall, now renamed St Tuotilo Chapel.
---
St Tuotilo:
Pray for us that we will fully utilise the skills and talents God has given to each of us.
Glory be to the…
---