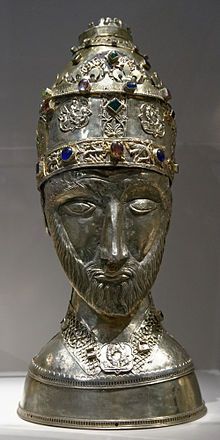 Pope St Sylvester (Died 335) was born in Sant'Angelo a Scala, Italy. He was appointed Pope in 314 and presided at a time when many great Churches were founded by Emperor Constantine. They included the Basilicas of St John Lateran and Old St Peter's.
Pope St Sylvester enjoyed a successful relationship with Constantine and it is said, he cured him of leprosy using Baptismal water. His Papacy reigned for twenty-one years.
Pope St Sylvester's Feast Day is the 31st December, often referred to as St Sylvester's Day. He was buried at the Catacomb of Priscilla.
---
Pope St. Sylvester:
Pray that we will be fearless in our conviction to share the Gospel of Jesus with all whom we meet.
Glory be to the…
---