St Stephen (975 ca – 1038) was born an only son in Esztergom, Hungary. He was the first King of Hungary from 1000 until his death in 1038.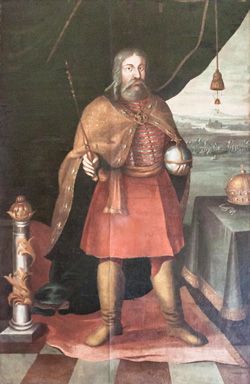 St Stephen was a devout Christian and as King, he promoted the spread of Christianity with sometimes, "severe punishments for ignoring Christian customs!"
St Stephen introduced a system of local administration and established the equivalent of Archdioceses, Dioceses and Monasteries. Hungary enjoyed a lasting period of peace during his reign.
St Stephen's Feast Day is the 16th August. It is also a public holiday in Hungary.
---
St Stephen of Hungary:
Pray for us that we will promote peace in our homes, families and communities.
Glory be to the…
---