St Romuald (951 Approx. – 1027) was born into an aristocratic family in Ravenna, Italy.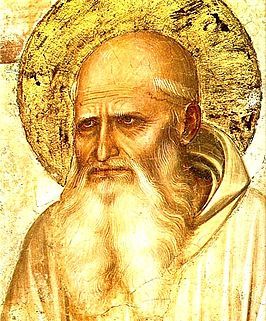 In his youth, St Romuald is said to have indulged in the pleasures and sins of the world using the substantial wealth available to him! However, all changed when the 20-year old Romuald watched his father kill an opponent in a duel. He was devastated and immediately fled to the Basilica of St Apollinare where he became a Monk.
St Romuald, preferring stricter monastic conditions, later moved to a hermitage, accompanied by his spiritual adviser, and established his own monastic rules. Over time he became renowned for his holiness and with an ever increasing number of followers, he built additional monasteries across Italy.
St Romuald's Feast Day is June 19th.
---
St Romuald:
Pray for us that we will avoid the associated trappings of sin with wealth.
Glory be to the…
---