St Onesiphorus was one of the seventy-two disciples sent out to towns and villages by Jesus to preach, heal and cast out demons.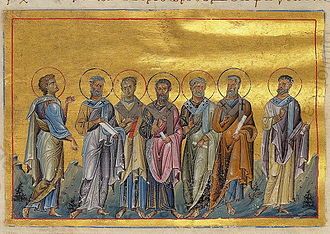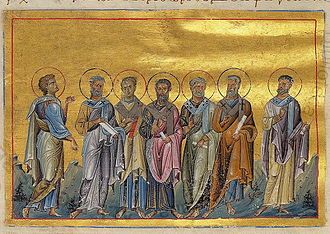 St Onesiphorus was praised by St Paul in his letter to Timothy (2 Tim 1:16-18) saying, "May the Lord grant mercy to the family of Onesiphorus, because he often refreshed me and was not ashamed of my imprisonment. But when he arrived in Rome, he eagerly searched for me and found me. May the Lord grant him to find mercy from the Lord on that day! And you know very well all the ways he served me in Ephesus".
St Onesiphorus travelled to Spain, in the footsteps of St Paul. He was appointed Bishop at Colophon (Asia Minor) and later at Corinth. He died a martyr along with St Porphyrius at Parium on the Hellespont (near Ephesus). It is said that they were both "tied to wild horses and torn to pieces".
St Onesiphorus' Feast Day is the 6th September.
---
St Onesiphorus:
Pray for us that we will remain faithful to the teachings of our faith.
Glory be to the…
---