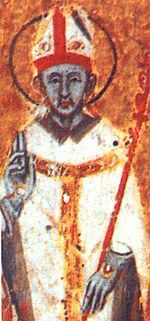 St Maximus (Died 465) is thought to have been a native of Rhaetia in Northern Italy.
St Maximus was appointed Bishop of Turin and attended the Synod of Milan in 451 and the Council of Rome in 465. He is renowned for his many theological writings including, 118 homilies, 116 sermons and 6 treatises.
St Maximus' Feast Day is the 25th June. He is the Patron Saint of Turin.
---
St Maximus:
Pray for us that we will listen to the Gospel of Jesus and share it with others.
Glory be to the…
---