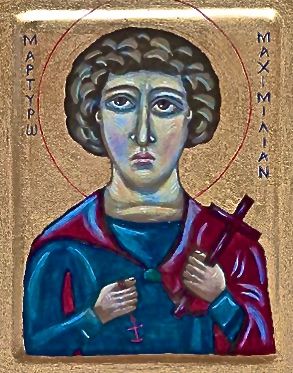 St Maximilian (274 – 295) was born in Tebessa, Algeria. His father was a soldier of the Roman Army. At 21, St Maximilian was expected to also enlist as a soldier, however, with his strong Christian beliefs, he refused, unwilling to carry out acts of violence contrary to his conscious.
St Maximilian was brought before a court and sentenced to immediate beheading. He was one of the first early, "conscientious objectors", martyred for their faith and refusing to perform military service.
St Maximilian's Feast Day is 12th March, the day of his beheading.
---
St Maximilian:
Pray for us that we will retain the courage to hold firm to our faith despite the trials.
Glory be to the…
---