St Matilda (Approx. 894/7 – 968) was born in Enger near Hereford, Germany. She was the daughter of Count Detrick and Countess Reinhild.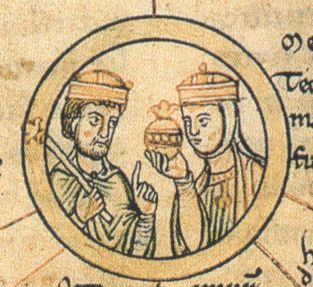 St Matilda was educated at Hereford Abbey where her grandmother was Abbess. She was betrothed to the son and heir of the Saxon duke Otto the Illustrious, King Henry. He was twenty years her senior. They married in 919, becoming German Queen of the Franks. St Matilda gave generously of her wealth to the poor and needy, much to the resentment of some Royal advisers.
In 936, following the death of King Henry, she founded Quedlinburg Abbey and in 947, established a College of Canons in Enger her birthplace. She survived more than thirty years after her husband's death. She died at Quedlinburg Abbey and is buried with King Henry in the crypt of St. Servatius Church.
St Matilda's Feast Day is 14th March, the day of her death.
---
St Matilda:
Pray for us that we may become worthy of the promises of Jesus Christ.
Glory be to the…
---