St Lawrence (1559 – 1619) was born into a merchant family in Brindisi, Italy. He received a good education and joined the Capuchin Order. From there he progressed to the University of Padua becoming fluent in numerous languages.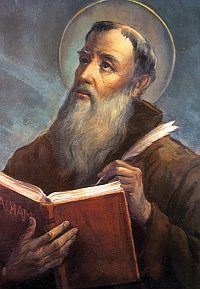 St Lawrence put his linguistic and other skills to very good use establishing monasteries across Europe, furthering the Counter-Revolution and bringing many Protestants back to the Catholic faith.
St Lawrence also served as army Chaplain during various conflicts and was elected Vicar General of the Capuchin Friars. In his later years, he served the Holy See as Papal Nuncio before retiring to a monastery.
St Lawrence is a Doctor of the Church. His Feast Day is the 21st July. He is the Patron Saint of Brindisi, Naples.
---
St Lawrence of Brindisi:
Pray for us that as we use our talents, the light of Jesus will continue to shine in our hearts
Glory be to the…
---