St Joseph (1556 – 1612) was born in Leonessa, Italy. In his childhood, it is said that he regularly built small altars and grottos where he prayed and invited his friends. At an early age, he also partook in Friday observances.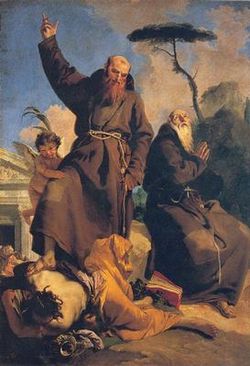 Although St Joseph was expected to enter into a planned marriage, after recovering from a serious illness, he instead joined the Franciscan Order; he was 16yrs old.
At 31yrs, St Joseph was sent to Constantinople to minister to imprisoned Christians. There he lived in poverty and preached daily in the city. His insistence on preaching, even within the palace of Sultan Murad III, led to his own imprisonment and sentence of death. It is said that miraculously, St Joseph escaped from the gallows and returned to Italy where he spent the remainder of his life preaching and helping the poor.
St Joseph's Feast Day is 4th February.
---
St Joseph:
Pray for us that we will listen to the word of Jesus and become worthy of His promises. Amen.
Glory be to the…
---