St John of God (1495 – 1550) was born in Montemor-o-Novo, Portugal, into a poor family with strong religious convictions.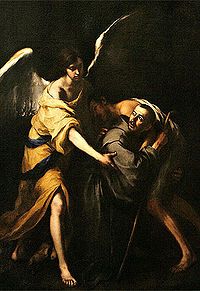 At the age of 8yrs, St John was abducted from his home and somehow, ended up living alone on the streets in Oropesa, Spain. His mother died soon after his abduction and his father joined the Franciscans. St John, luckily, was taken in by a country family who cared for him while he helped with farmyard chores and herded sheep. At the age of 22, he joined the army but disillusioned, he returned to the farm only to rejoin the army 4yrs later and spend the next 18yrs as a trooper.
Upon discharge, St John again questioned his spiritual life and greatly regretted his lack of religious practice whilst a trooper. He then lived a life of severe penance but influenced by advice from St John of Avila and a vision from the Infant Jesus, he responded to a call to devote his life to helping the poor and mentally ill. St John diligently carried out his work and soon enlisted a group of helpers who became known as the Brothers Hospitallers of St John. Today, the group has a presence in 53 countries, continuing to care for the poor and ill.
St John of God is the Patron Saint of hospitals, the sick, nurses, firefighters and those suffering from alcoholism. His Feast Day is 8th March.
---
St John of God:
Pray for us that we will see clearly the life that God has asked us to follow.
Glory be to the…
---