St John (675/6 – 749) was born into a prominent Mansour (Victorious) family in Damascus. He was bilingual and well educated in a wide range of subjects. He first became a Monk and later, ordained a Priest.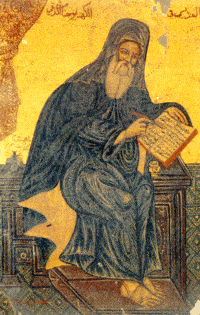 St John was a revered Father of the Church; often referred to as the last of the Church Fathers. His legacy includes liturgical hymns, which are still in use today, and many writings. He died at the world-famous monastery of Mar Saba near Jerusalem. He is a Doctor of the Church, one of just 37.
St John's Feast Day is the 4th December.
---
St John of Damascus:
Pray that through a life of prayer and good works, we will be welcomed into the eternal vision of God's glory.
Glory be to the…
---