St Joanna, who lived during the time of Jesus' ministry, was one of the many women followers who cared for Jesus and his disciples while they travelled around the countryside, villages, towns and cities preaching and healing.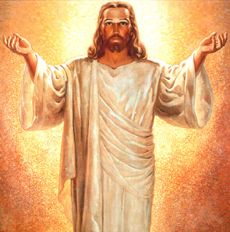 St Joanna is mentioned by name in the Gospels: "The twelve were with him, and also some women who had been healed of evil spirits and disabilities: Mary (called Magdalene), from whom seven demons had gone out, and Joanna the wife of Cuza (Herod's household manager), Susanna, and many others who provided for them out of their own resources. (Luke 8:1-3)
St Joanna was also one of the women who found Jesus' tomb empty on Easter Sunday morning. They had gone there with aromatic spices to anoint Jesus' body but instead, found the stone rolled away and His body gone. (Luke 24:1-4) "Now it was Mary Magdalene, Joanna, Mary the mother of James, and the other women with them who told these things to the apostles". (Luke 24:10)
The Feast of St Joanna is May 24th.
---
St Joanna:
Pray for us that we will help spread Jesus' teachings to our family and friends through our daily prayers and actions.
Glory be to the…
---