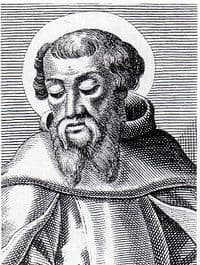 St Irenaeus (130 – 202) was born into a Christian family at Smyrna in Turkey. His faith was influenced by the writings of John the Evangelist through his teachers. He was Bishop of Lugdunum (Lyon, France) at the time of his death.
Although little is known about his life, his respected writings were formative to the early development of Christian Theology. His writings are also the earliest witness to the recognition of the four Gospels, Matthew, Mark, Luke and John.
St Irenaeus' Feast Day is the 28th June.
---
St Irenaeus:
Pray for us that we will accept and live by the teachings of the Gospel of Jesus as recorded by Mathew, Mark, Luke and John.
Glory be to the…
---