St Fulbert (ca. 952/960 – 1028/9) was born in Italy or Northern France, possibly Picardy. He studied at the Cathedral School in Reims. He was a student of the future Pope Sylvester II (Gerbert of Aurillac) and one of his fellow students was the future King Robert II of France.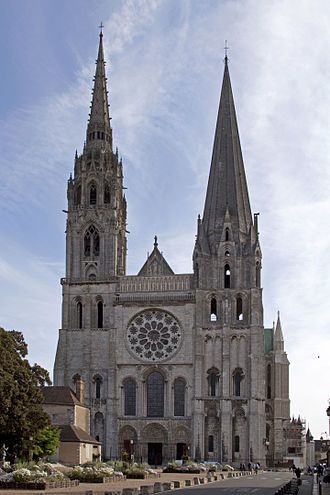 St Fulbert taught at the Cathedral School in Chartres while assisting in the Cathedral. In 1004, he was appointed Deacon and in 1007, Bishop of Chartres, a position he held until his death in 1028/9.
St Fulbert rebuilt the Cathedral of Chartres following its destruction by fire in 1020. His legacy also includes a collection of letters, poems, hymns and sermons; many celebrating the veneration of the Blessed Virgin Mary as our Mother.
St Fulbert's Feast Day is 10th April, the day of his death.
---
St Fulbert:
Pray for us that we may become worthy of the promises of Jesus Christ.
Glory be to the…
---