St Francisco Garces (1738 -1781) was born in Morata de Jalon, Spain. He joined the Franciscan Order and was ordained a Priest in 1763.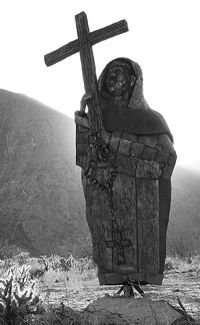 When the Jesuits were expelled from New Spain (Mexico) by the King of Spain, St Francisco was among the Franciscans who replaced them.
In his new role, he became a true disciple of Jesus as he travelled the lands, meeting the many diverse cultures, setting up new missions and evangelising the people.
However, during a local civil revolt in 1781, St Francisco Garces and his fellow friars were killed on the 18th July. They are all martyrs of the Church.
---
St Francisco Garcés & Companions:
Pray for us that we will embrace all people regardless of their culture or differences.
Glory be to the…
---