St Enda (Died 530) was a warrior-king of Ulster, Ireland. He was converted to Christianity by his sister, an Abbess. It is said that he agreed to convert if she would introduce him to one of the girls in her convent. Sadly, a convent girl had just died, so she took him to see her body to "force him to view the girl's corpse and teach him that he would also face death and judgment for his warrior lifestyle".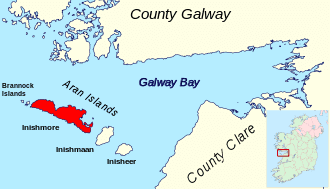 St Enda repented of his past and studied for the Priesthood in Scotland. He then returned to Ireland where he established many monasteries. At his Killeaney Monastery, monks lived a harsh life of manual labour, praying, fasting and studying the Scriptures. His Aran Island monks lived in isolation in stone cells, slept on the ground, ate together but in silence, and survived by farming and fishing.
St Enda's Feast Day is 21st March.
---
St Enda:
Pray for us that we will remain humble in our ways towards others.
Glory be to the…
---