St Elizabeth (1774-1821) was the first US-born American to be canonised a Saint. She was born in New York to non-catholic parents. She became the Founder and first superior of The Sisters of Charity in the US and established the first Catholic girl's school in the country.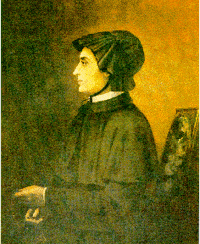 Her mother died when she was 3yrs old. Her stepmother made a lasting impact on her when she took her on visits to help the poor. Elizabeth married and had five children. She suffered many trials including, illness, loss of family wealth and her husband's death. However, they only strengthened her conviction and faith. She became a Catholic and established many outreach centres to less advantaged groups.
St Elizabeth Ann Seton is the Patron Saint of Catholic Schools and the State of Maryland, US. Her Feast Day is 4th January.
---
St Elizabeth Ann Seton:
Pray for us that, despite the trials, our efforts to live as Jesus asked will never fail.
Glory be to the…