St Egwin was born into a noble family, a descendant of Mercian Kings, in Worcester, England. He died in 717.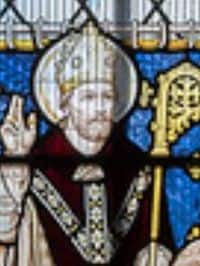 St Egwin became a Benedictine Monk and was greatly respected by all from royalty to Bishops and the local people. However, he was disliked by his own clergy because of his crackdown on abuses and imposition of rigorous disciplines. St Egwin defended his actions during a pilgrimage to Rome and, having been vindicated, was appointed Bishop of Worcester.
St Egwin founded the Abbey of Evesham which is a major shrine in his remembrance. Many miracles were attributed to St Egwin during both his life and thereafter.
St Egwin's Feast Day is the 30th of December.
---
St Egwin of Evesham:
Pray for us that our daily actions will respect the teachings of our faith and that we will persevere in those actions until our death.
Glory be to the…
---