Saints Cantius, Cantianus and Cantianilla, (Died ca. 304) were orphaned siblings; two brothers and their sister. They were members of the noble Anicii Roman family and related to Emperor Carinus. Protus, often depicted as a Christian Bishop, adopted them and converted them to Christianity.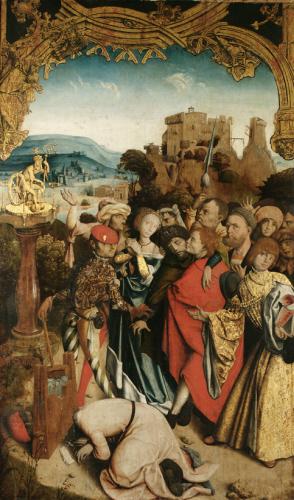 During the Diocletian period of Christian persecution, Protus sold his possessions and gave the proceeds to the poor. He then left for Rome with his three children. However, upon their arrival at Aquae Gradatae (San Canzian d'Isonzo) they were arrested and beheaded for refusing to give sacrifice to Roman gods. Their bodies were buried by a Priest called Zoelus.
Their Feast Day is the 31st May. They are the Patron Saints of Children and Catholic Youth.
---
St's Cantius, Cantianus and Cantianilla:
Pray for us that we will remain faithful to the teachings of the Risen Jesus.
Glory be to the…
---