St Anthony (1502 -1539) was born into Royalty at Cremona, Italy. His father died when he was two years old. He was a bright boy and excelled in his education, studying medicine and qualifying as a physician in his hometown.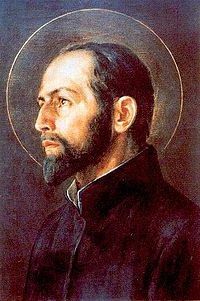 However, in answer to a greater spiritual need, St Anthony started studying for the Priesthood and was ordained at 27. Initially, he primarily worked among the poor and marginalised in hospitals and institutions but soon applied his leadership skills and opened the way for three new Orders of St Paul – men, women and lay people. In Vincenza, he popularised devotion to the Blessed Sacrament and installed many other regular community prayer routines.
St Anthony Mary's life was sadly cut short when on a prayer mission, he suddenly became ill and died. He was just 36. Many miracles continue to be attributed to his intercession. His incorrupt body is enshrined at St Barnabas Church, Milan.
St Anthony Mary Zaccaria's Feast Day is the 5th of July. He is the Patron Saint of The Barnabite order, Angelic Sisters & Laity of St Paul and Physicians
---
St Anthony Mary Zaccaria:
Pray for us that we will seize the opportunities available to us to help the poor and marginalised.
Glory be to the…
---