St Ansgar (801 – 865) was born into a noble family near Amiens, France.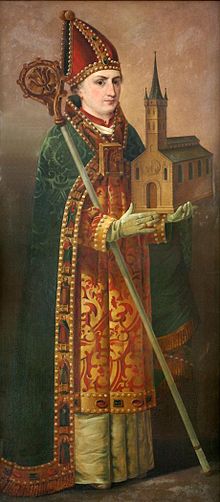 Following his mother's early death, he had a vision of the Blessed Virgin Mary and his own mother standing beside her; the experience transformed his life.
St Ansgar became a monk, teacher, preacher and missionary; the latter at a time of much political turmoil. In 831, he was appointed the first Archbishop of Hamburg but after fourteen years, the area was overrun by pagan Northmen. In 848, he was then appointed the first Archbishop of Bremen which was united with Hamburg.
St Ansgar is known as the Apostle of Northern Europe for his great Christian missionary and conversion work. His Feast Day is 3rd February. He is the Patron Saint of Scandinavia.
---
St Ansgar:
Pray for us that we will find a clear path through our daily toils and troubles.
Glory be to the Father…
---