St Aengus (Died Approx. 824) was born in Clonenagh, Ireland. He was educated at a monastery founded by St Fintan.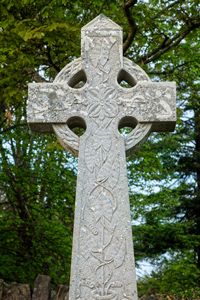 St Aengus became a Priest and was later appointed Bishop. In his early life, he lived as a hermit, in constant prayer and solitude, on the banks of the River Nore. He became known as the "Servant of God" because of his visions of Angels. St Aengus is known for his writings and, of course, his firm support of the Christian faith which led to his martyrdom in approximately 824.
The Feast of St Aengus is 11th March.
---
St Aengus:
Pray for us that we will give freely of our time to reflecting and praying.
Glory be to the…
---