Background: St Oliver Plunkett was born in Ireland. He studied in Rome and in 1654 was ordained a Priest. He was unable to return to Ireland immediately after his ordination. This was due to wars between Irish Catholics and English/Irish Protestants. On his eventual return, he became a central figure in the reorganising of the ravaged Roman Catholic Church. He is said to have confirmed more than 48,000 Catholics over a four year period.
However, further anti-Roman Catholic feeling was generated through a fictitious claim to execute King Charles II and, St Oliver was arrested and put on trial in London. Despite the many flaws during his trial and the many requests for clemency he was found guilty of "promoting the Roman faith" and sentenced to be hanged, drawn and quartered. He was the last Roman Catholic martyr to be executed in England. His Feast Day is the 1st of July.
---

Most Holy St Oliver, faithful servant and friend of Jesus, our Church honours your sacrifice and invokes your help in seeking God's almighty power.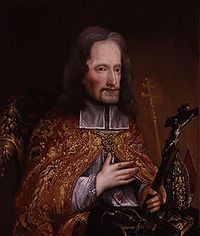 St Oliver, inspire our Church and Pope. Guide them in new ways to enlighten and draw the vulnerable, lost and non-believers to the Most Sacred Heart of Jesus. Help all souls in our troubled world to find everlasting faith in the Risen Christ.
Assist me St Oliver, in my imminent necessities, as I now humbly place my request in your special care but, may the will of God the Father be done.
(Share your request)
St Oliver, take my petition and, with your prayers, place it in the hands of our Holy Mother Mary, so that she may place it at the feet of her beloved Son, Our Lord and Saviour Jesus Christ.
Lord Jesus Christ, I ask you to look on this, my prayer, with mercy and compassion.
Let us Pray: Merciful and loving God, I praise you with all the Angels and Saints in Heaven. May this, my petition, find your love, compassion and generosity. I ask this through the Risen Jesus and in obedience to you.
Say: Our Father…, Hail Mary… and Glory Be…