Background: St Jude was one of the twelve Apostles. Following Jesus' crucifixion, death and resurrection, St Jude preached His Gospel from Judea to Syria and Libya. He was martyred for his, "Forthright and outspoken devotion," to Christianity. His Feast Day is 28th October.
---

Most Holy Apostle, Saint Jude, Martyr for our faith and, faithful servant and friend of Jesus, you are great in virtue and rich in help.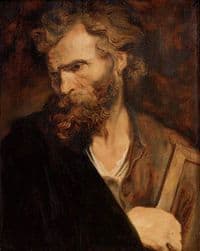 The Church honours and invokes you universally, as the Patron of difficult causes, of things almost despaired of.
Pray for me, I am weak and alone. Intercede with God for visible and speedy help for me, where help is almost despaired of. Come to my assistance in this great need that I may receive the consolation and help of heaven in my necessities, tribulations and sufferings, particularly:
(Share your request…) but, may the will of God the Father Almighty reign.
I promise, O Blessed St Jude, to be ever mindful of this great favour, granted by God, and I will always honour you as my special and powerful patron and encourage devotion, by others, to you.
Saint Jude, pray for me and all who invoke your help. Amen.
Say: Our Father…, Hail Mary… (x3), Glory Be…
… St Jude The Apostle, Pray for Us …
[To keep your promise to St. Jude, share his name with friends and colleagues. St Jude listens, waits and responds to those who seek his help.]