Jesus' Life: Chapter 14 – The Olivet Discourse
People often look forward to a particular season every year. For me, it's the autumn or fall. The days are not too hot and the beauty of God's creation seems to be at its most radiant. I can't imagine life without the usual cool autumn breezes; they act as a natural bridge from the stifling hot summer to the bitterly cold winter.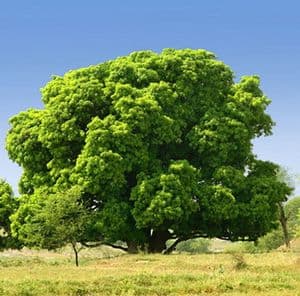 Jesus told the parable of the fig tree. He said, "Look at the fig tree and all other trees. When they sprout leaves, you see for yourselves and know that summer is now near. So also you, when you see these things happening (-the sun darken, the moon not giving light… Matthew 24:29), know that the kingdom of God is near"
It's likely Jesus told this parable during Springtime, when the trees were budding around Jerusalem, just before the Passover. Immediately prior, He had foretold the destruction of Jerusalem and the second coming of the Son of God. What he was now saying to his disciples was that as sure as the destruction of Jerusalem would happen, the second coming of Jesus would follow.
Every year the seasons continue to follow each other. The destruction of Jerusalem occurred as Jesus prophesied. Our next port of call will be meeting Jesus on Judgement Day! (Matthew 24:32-36, Mark 13:28-32, Luke 21:29-33)
Thought
Someone once grimly said, "As soon as we are born, we begin to die!" While there is much joy to be achieved loving God during life, death is certain and likewise, Jesus' return.
Be ready for death.
Reflection
Lord Jesus, keep me awake at all times; free from sin and doing your work.
Prayer:
I Arise Today
I arise today with a great strength:
God's power to guide me,
God's might to uphold me,
God's eyes to watch over me,
God's ear to hear me,
God's word to give me speech,
God's hand to guard me,
God's way to lie before me,
God's shield to shelter me and
God's host to secure me.