Jesus' Life: Chapter 8 – Jesus' Ministry In Galilee (Part 3)
Jesus sent his Twelve Apostles out in pairs to the surrounding towns and villages to preach his Gospel, giving them the power to cast out demons and heal the sick.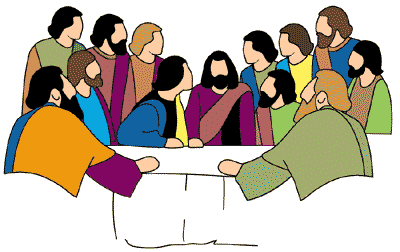 The Apostles did as He asked, "Taking nothing for the journey except a staff – no bread, no bag, no money in their belts" and their mission was a great success. They healed the sick, expelled demons and preached Jesus' gospel message.
Filled with joy, they returned and gathered together to share their many amazing experiences with each other and Jesus.
It's easy to imagine their discussions included talking about the towns they went to, the houses they stayed in, the people who gathered to hear them preach, the questions people asked, the evil spirits they removed, the type of illnesses and diseases they healed plus, many other memorable moments.
Their meeting would have been one of sharing and celebrating but also, the Apostles probably still had many unanswered questions and were looking to Jesus for His guidance.
Jesus, having listened to them said, "Come away by ourselves to a deserted place and rest a while".
It's logical to imagine that Jesus was seeking private time for Himself and his team to reflect, give thanks, pray and plan for future missions. (Mark 6:30-31, Luke 9:10a)
Thought
We all need private time with Jesus to reflect, give thanks, pray and plan.
Jesus has the time, do you?
Reflection
Lord Jesus, help me to use my gifts more wisely to spread your Gospel teachings. This I ask through your Blessed Mother Mary. Amen.
Prayer: Priests And Religious
St Paul, guide all priests and religious.
Help them realise that their actions
speak louder than any words.
Teach them to use their talents
to convey God's message
but, to rely above all,
on the promptings of the Holy Spirit. Amen.