Jesus' Life: Chapter 17 – Jesus' Last Supper Messages
Jesus ended the Last Supper Passover celebration in prayer to God the Father.
His prayer is often referred to as an intercessory prayer. He prayed firstly, for himself that he would be glorified, then for his Apostles that they would remain safe and finally, for you and I, believers everywhere that they would be made holy.
Jesus said: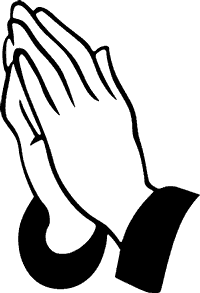 Almighty Father, "Glorify your Son, so that your Son may glorify you … I glorified you on earth by completing the work you gave me to do. And now, Father, glorify me at your side with the glory I had with you before the world was created".
Almighty Father, "[The Apostles] belonged to you, and you gave them to me, and they have obeyed your word… I am praying on behalf of them… Not one of them was lost except the one destined for destruction [Judas], so that the scripture could be fulfilled… They do not belong to the world just as I do not belong to the world". "Holy Father, keep them in your name… keep them from the Evil One".
Almighty Father, "I am not praying only on [the Apostles] behalf, but also on behalf of those who believe in me through their testimony, that they will all be one, just as you, Father, are in me and I am in you. I pray that they will be in us, so that the world will believe that you sent me… I made known your name to them, and I will continue to make it known, so that the love you have loved me with may be in them, and I may be in them".
Jesus then departed, with his eleven Apostles, for the Garden of Gethsemane. (John 17:1-26)
Thought
So, what should we pray for?
How about, thanksgiving, our family, our friends, our enemies, mercy and forgiveness, avoidance from evil, greater love towards others, a wise head, improved knowledge and understanding of our faith, the courage to proudly profess our religion or simply, to do God's will on earth as it is in Heaven.
I take strength from the knowledge that Jesus, while on earth, prayed for you and me.
Reflection
Lord Jesus, guard and guide me. Free me from my sin, my selfish desires and the worldly chains that I have locked myself to. Have mercy on me, O Lord.
Prayer:
I Confess
I confess to Almighty God,
and to you my brothers and sisters,
that I have gravely sinned
in my thoughts and in my words,
in what I have done,
and what I have failed to do,
through my fault, through my fault,
through my most grievous fault;
therefore, I ask Blessed Mary, ever-virgin,
all the Angels and Saints,
and you, my brothers and sisters,
to pray for me to the Lord our God.