Jesus' Life: Chapter 2 – Jesus' Birth And Childhood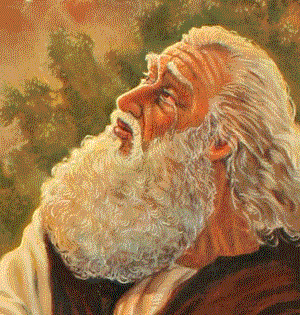 It can be difficult to interest today's generation in some Bible stories. Occasionally, they seem so far removed from their everyday life.
Likewise, in my younger years of study, I often thought, why did the writer include that topic in their script! Jesus' Genealogy was one such story but perhaps, the reason for my questioning was because I didn't understand the message or its relevance.
As I grew a little older, my own family grandparents and ancestors became of personal interest to me; where they lived and worked, the type of life they endured, their children and all the famous people I could be related to or the "treasures" I might inherit!
I now know that the Genealogy of Jesus was crucial
evidence. It was the fulfilment of God's promise to the Prophet Abraham that the Messiah, our Saviour, would descend from him (Genesis 12:3; 22:18). Without such evidence, others could argue that Jesus was not the Messiah, the descendant of Abraham and David.
Today, we can proudly refer to Jesus as the Son of God and the Son of David; the evidence of Jesus' family genealogy, going back hundreds of years, is well documented in Matthew and Luke's Gospel. (Mt 1:2-17, Lk 3:23-38)
Thought
Is my heart fully open to the Word of God and all its messages?
Reflection
Lord Jesus, thank you for the wisdom of our forefathers and sending your Son to save us. May we always listen and respond to your promises.
Prayer:
Priests and Religious
St Paul, guide all priests and religious.
Help them realise that their actions
speak louder than any words.
Teach them to use their talents
to convey God's message
but, to rely above all,
on the promptings of the Holy Spirit. Amen.