Jesus' Life: Chapter 5 – The Sermon On The Mount
Why did some Pharisees dislike Jesus so much that they actively planned to kill Him?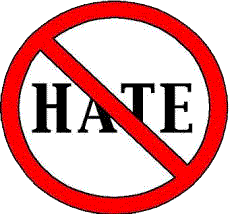 Their reasons were probably a mix of the following:
Jesus spoke with more authority than they did.
People showed greater respect for Jesus than them.
People believed Jesus' teachings and promises.
Jesus attracted a popular following; some of whom used to follow them.
Their own status was under threat.
The Pharisees watched Jesus move from town to town, preach and heal. Many had repented and were now praising Jesus as the Son of God.
The hatred of some Pharisees towards Jesus became so great, that when they failed to show others he was doing any wrong they, "Went out and took counsel (legal advice) against Jesus to put him to death". (Matthew 12:14)
Thought
Anger can give rise to hatred. Hatred to a determination to destroy.
Do I hate anyone?
Reflection
Lord Jesus, never allow my anger to fester, forgive me my sins and guide me to your loving ways.
Prayer:
Holy Spirit
Most Holy Spirit, beloved of my soul, I adore You.
Enlighten me, guide me, comfort me, console me.
I promise to submit myself to all You desire of me,
And permit all You wish to happen to me.
Give me Your help, tell me what to do.
Most Holy Spirit, bring peace to my world. Amen.