Jesus' Life: Chapter 18 – The Passion And Death Of Jesus
Time: Good Friday: – Approximately 6.00 – 8.00am
The Jews, having refused to enter the "praetorium," perhaps unwittingly gave Pilate the freedom of an uninterrupted conversation with Jesus; only John and Pilate's attendants were present.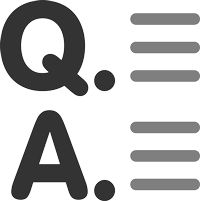 Some of Pilate's Questions:
Are you the King of the Jews?
Jesus replied: "Are you saying this on your own initiative, or have others told you about me?" Pilate answered, "I am not a Jew, am I? Your own people and your chief priests handed you over to me." (John 18:33-35)
Jesus replied: "My kingdom is not from this world. If my kingdom were from this world, my servants would be fighting to keep me from being handed over to the Jewish authorities. But as it is, my kingdom is not from here." (John 18:36)
Jesus replied: "You say that I am a king. For this reason I was born, and for this reason I came into the world – to testify to the truth. Everyone who belongs to the truth listens to my voice." Pilate asked, "What is truth?" (John 18:37-38)
Jesus didn't answer so, Pilate said, "Do you refuse to speak to me? Don't you know I have the authority to release you, and to crucify you?" Jesus replied, "You would have no authority over me at all, unless it was given to you from above. Therefore the one who handed me over to you is guilty of greater sin." (John 19:9-11)
When Pilate inquired:
"What is truth?" Jesus had in effect affirmed that He was the Truth, He was Christ our King, the Messiah.
(Matthew 27:19,28-31a, Mark 15:17-20a, John 18:33-38, 19:1-15)
Thought
Am I guilty of treating my brothers and sisters with the same style of contempt as the Jewish leaders?
Reflection
Lord Jesus, I pray that I will retain the will and perseverance to seek the truth; You are the truth and my way to eternal life. Amen.
Prayer:
Light (Gospel Extracts)
The light of God surrounds me,
the love of God enfolds me,
the power of God protects me,
the presence of God watches over me,
wherever I am, God is,
and where God is, all is perfect.