Jesus' Life: Chapter 22 – Paul's Return To Jerusalem & Imprisonment in Caesarea
Paul was put on trial three times in Jerusalem:
Firstly, before a crowd of Jews outside the soldier's barracks:
As Paul was being led to the soldier's barracks, he asked the commanding officer, in Greek, to be allowed to speak to the baying crowd. The surprised officer, previously thinking Paul was a rebellious Egyptian false-prophet who recently caused an uprising in Jerusalem, now realised his error and asked, "Do you know Greek?" Paul told him he was a Jew from Tarsus in Cilicia so, the soldier gave him permission to speak.
Paul stood on the steps, gestured to the crowd to be silent and, speaking in Aramaic, their language, shared with them a resume of his life, from his birth to his approval of Stephen's killing, conversion and baptism. They listened intently, that is until Paul then recounted falling into a trance in the temple in Jerusalem and being told by the Lord to, "Get out of Jerusalem quickly because they [the Jews] will not accept your testimony about me. Go, because I will send you far away to the Gentiles". (Acts 22:17, 21)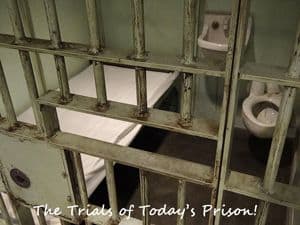 The crowd were incensed at Paul suggesting the Lord would send a messenger, Paul, to the Gentiles and not the Jews! They shouted, "Away with this man from the earth! For he should not be allowed to live". They then screamed, threw off their cloaks and tossed dust in the air" so, the commanding officer ordered Paul to be taken into their barracks. (Acts 22:22)
Secondly, before the Roman Soldier's commanding officer:
Inside the barracks, the commanding officer ordered Paul's interrogation, by lashing, to find out why the crowd had reacted so angrily.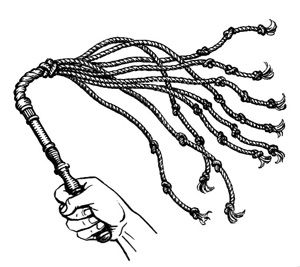 When the soldiers had Paul stripped and bound in readiness for lashing, Paul asked the nearby centurion, "Is it legal for you to lash a man who is a Roman citizen without a proper trial?" (Acts 22:25)
The commanding officer, after having it confirmed that Paul was born a Roman citizen, became very frightened for ordering Paul's tying-up, like a slave. Doing so to a Roman citizen was a serious crime so, he ended the intended torture immediately.
The following day, the commanding officer, still wanting to know what wrong Paul had done, took him to the Sanhedrin for questioning.
Thirdly, before the Sanhedrin:
An assured Paul, standing in front of the whole Sanhedrin, by way of introducing himself said, "Brothers, I have lived my life with a clear conscience before God to this day". His comment was perceived by Ananias, the high priest, as "contempt" and he ordered those standing beside Paul to "strike him on the mouth!" (Acts 23:2)
Paul responded saying, "God is going to strike you, you whitewashed wall," you hypocrite! However, when bystanders pointed out to Paul that he should not insult God's high priest, an apologetic Paul replied, "I did not realize, brothers, that he was the high priest, for it is written, 'You must not speak evil about a ruler of your people'". (Acts 23:5)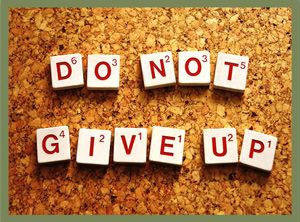 Then Paul, recognising the division within the Sanhedrin between Sadducees and Pharisees, said, "Brothers, I am a Pharisee, a son of Pharisees. I am on trial concerning the hope of the resurrection of the dead!" (Acts 23:6)
Paul's declaration caused confusion and uproar in the Sanhedrin between the Sadducees who did not believe in the resurrection and the Pharisees who did. Some Pharisees then announced that Paul had done nothing wrong!
Fearing for Paul's life, the commanding officer ordered the return of Paul to the barracks.
That night, the Lord appeared to Paul and said, "Have courage, for just as you have testified about me in Jerusalem, so you must also testify in Rome". (Acts 23:11) (Acts 22:1 – 23:11)
Thought
That night, Paul had much to reflect on! It's likely he was expecting imminent death until the moment Jesus spoke to him.
However, as a faithful servant of God, he would now go to Rome and endure further trials.
Reflection
Lord Jesus, grant me the strength to do your work today, renew my spirits, help me to stay free from sin and keep watch over me until my dying day. Amen.
"Fear not, for I am with you; be not dismayed, for I am your God; I will strengthen you, I will help you, I will uphold you with my righteous right hand". (Isaiah 41:10)
Prayer:
Stillness Of Soul (St John of the Cross)
O Blessed Jesus,
give me stillness of soul in You.
Let Your mighty calmness reign in me.
Rule me,
O King of Gentleness,
King of Peace.