Jesus' Life: Chapter 10 – Jesus' Last Journey To Jerusalem
Tiredness takes its toll but persistence seems to make all the difference.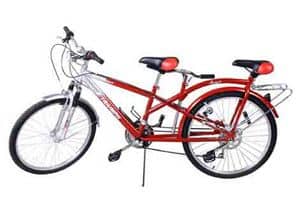 I once witnessed a mum arriving with her husband and two exhausted children at a hotel lobby. It was 9 o'clock at night. They had been cycling on two tandem cycles, children going pillion, since nine o'clock in the morning; taking only a few one-hour breaks during the day!
Unknown to the family, the hotel they had planned to stay in overnight, had shut down. This was the next nearest, a further three hours of cycling.
My heart went out to the 9-10 year-olds, they slumped down on the lobby couch. A bed and something to eat was all they wanted. Suddenly, my attention was drawn back to mum. She was having none of it, she was not going to pay the Hotel Managers exorbitant hotel prices! I was mesmerised, how could she put her children's welfare before money at a time like this, I thought?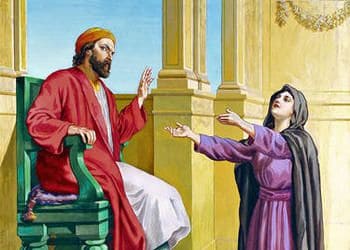 It was a good fifteen minutes before peace returned to the hotel lobby. By then, mum had agreed on a greatly-reduced price and the family were safely in their rooms, but only after mum insisted their travel luggage and tandem cycles were safely secured in the hotel garage by the hotel staff.
Jesus told a Parable with a similar message to his disciples, "To show them they should always pray and not lose heart". It's often referred to as the Parable of the persistent widow.
The widow wanted justice against an adversary, but the Judge refused. The widow persisted and in the end, the Judge gave in to her pleas saying, "'Though I neither fear God nor have regard for people, yet because this widow keeps on bothering me, I will give her justice, or in the end, she will wear me out by her unending pleas."
The moral of both stories is similar. Don't give in. That includes when praying, be respectfully persistent with God. Remember Jesus' additional comment to his disciples, "Won't God give justice to his chosen ones, who cry out to him day and night?" (Luke 18:1-8)
Thought
Giving-in is often easier than going the extra mile. Imagine if the family had given in; they would not have cycled for the additional three hours and then what? Arriving at the hotel, they may have been exhausted but they were safe.
So, be persistent in your prayers with God.


Reflection
Lord Jesus, I love you with my whole being. Listen to my humble prayers and grant me my pleas. Thank you, Jesus. Amen.
Prayer:
Jesus, My Heart (D Hammarskjold- Adapted)
Give me a pure heart – that I may see you.
A humble heart – that I may hear you.
A heart of love – that I may serve you.
A heart of faith – that I may abide in you