Jesus' Life: Chapter 5 – The Sermon On The Mount
Jesus told his newly appointed Apostles, "You are the salt of the earth but if salt loses its flavour, how can it be made salty again? It is no longer good for anything except to be thrown out and trampled on by people".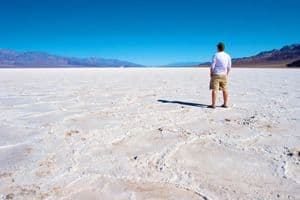 Jesus often used symbolism to deliver a strong and lasting message. Salt was a valuable substance in Jesus' time; it was necessary for both food flavour and food preservation. So also, the Apostles were a crucial part of Jesus' plan; they had been chosen by Him to spread the Gospel and live by its teachings. Failing to do so would mean they failed in being true disciples of God.
The expectations and moral tone, given to the disciples, rested firmly on the strength of their faith. (Matthew 5:13, Mark 9:49-50, Luke 14:34-35)
Thought
The burden that all Priests and Religious carry today is equal to that of the Apostles but so also is the burden on everyone who follows the Gospel of Jesus. We must not lose our "taste", we need each other's frequent support and prayers.
Reflection
Lord Jesus, use me today to share the beauty of your teachings with others, through my words and actions.
Prayer:
Teach Us
Teach us Good Lord;
To serve you as you deserve;
To give and not to count the cost;
To fight and not to heed the wounds;
To toil and not to seek for rest;
To labour and to ask for no reward,
Save that of knowing we do your will.