Jesus' Life: Chapter 6 – Jesus' Ministry In Galilee (Part 2)
A fire is not something we generally want to hear about. It's often associated with disaster, death and destruction. But fire also gives warmth and light; we need both in abundance.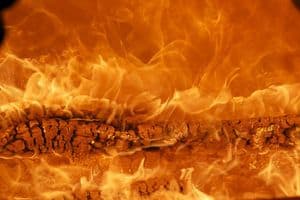 Jesus said to his disciples, "I have come to bring fire on the earth – and how I wish it were already kindled!"
The fire that Jesus was referring to, was his Gospel, his Good News. Listening to His teachings, brings meaning and purpose to our lives, in times of troubles and happiness.
Perhaps, like Jesus, we may sometimes wish we were "already kindled," meaning that our love for God and understanding of Jesus' teachings was already "lit and glowing" in our hearts. But life is a challenge; it holds many ups and downs; we must persist and persevere as we walk hand-in-hand with Jesus; delighting in his Gospel. (Luke 12:49)
Thought
Google Maps can't give travel directions from our present point in life to God. Each of us must follow our own uniquely different path and each person must do their own searching.
Reflection
Lord Jesus, I pray that, with your help, I will travel the direct path to your rewards in heaven.
Prayer:
Joy (Mother Teresa)
I smile, and the world smiles with me.
I laugh, and the world laughs too.
I praise you, dear God, and the world breaks out in song.
For you are the source of my joy,
the wellspring of my love,
the key to my compassion.
Be with me today, tomorrow, and forever,
so that I may bring your joy to all I meet.