Jesus' Life: Chapter 6 – Jesus' Ministry In Galilee (Part 2)
Was it only men who followed Jesus?
Sometimes the impression given in Gospel texts is that Jesus mingled only among the males. How surprising that would have been if true.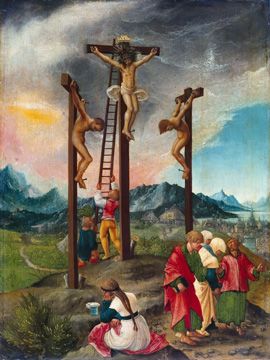 It's an easy impression to get since it was men who held societies leadership and senior roles at that time. Indeed, it was mainly men who occupied the seats of governance and the synagogues. But, Jesus preached his message to everyone; male and female, saints and sinners.
When Jesus moved from town to village across Galilee, women were an everyday acquaintance. Not only were they well represented among the crowds, but Jesus had a group of women followers. They consisted of Mary Magdalene, Joanna (wife of Herod's household manager), Susanna and many others. The women provided for Jesus and the Apostles out of their own resources, and Jesus humbly accepted.
The women remained with Jesus during his most joyous and troubled times. They followed him on his final journey to Calvary and Mary his Mother, Mary's sister, Mary the wife of Clopas and Mary Magdalene stood at the foot of His Cross as he drew His last breath. In contrast, only one of the all-male Apostles, John, was present at his crucifixion. (Luke 8:1-3)
Thought
Jesus mixed with all, equally. Everyone was made by God and is invited to return to His table.
Reflection
Lord Jesus, pour Your Spirit on all who are discriminated against and empower them to bring your Gospel to the world.
Prayer:
Sweet Jesus (St Thomas Aquinas)
Sweet Jesus, Body and Blood most Holy,
be the delight and pleasure of my soul,
my strength and salvation in all temptations,
my joy and peace in every trial,
my light and guide in every word and deed,
and my final protector in death. Amen.