Jesus' Life: Chapter 8 – Jesus' Ministry In Galilee (Part 3)
"Well, I have always done things that way, so why should I change," he insisted.
It's a common response when people are asked to do something in a new way. Is it our complacency, wanting others to lead and then we follow, too big an issue to handle, impatience or something else that stops us from repeating unnecessary and often useless tasks over and over again?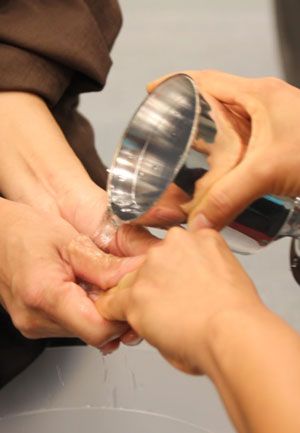 Jesus called some Pharisees and Experts in the Law hypocrites for refusing to change old ceremonial washing traditions and instead, embrace God's command. Yes, Jesus' disciples washed their hands before eating, as we do, but they didn't follow the many traditional washing rituals in vogue at that time. Jesus said to them, Isaiah's prophecies were correct as written, "[They] honour me with their lips, but their heart is far from me."
Jesus wanted people to ditch the ritual and cleanse their hearts, since, it is from people's hearts that evil comes. (Matthew 15:1-9, Mark 7:1-23, Luke 11:37-41)
Thought
OK, cleansing the heart, but how?
Firstly, try to understand why people harbour feelings of anger, jealousy, pride, hurt… Then forgive even your enemies, pray for all involved and move on. Don't let past regrets control your future. Also, recognise that what matters most in life is our relationship with God; put all worries and troubles into his Sacred Hands.
That's it! But remember, when frustration creeps in, talk to God.
Reflection
Lord Jesus, fill my heart with your love so that I see only good in all around me. Thank You, Jesus. Amen.
Prayer:
Love – 1 Corinthians 13:4-7
Love is patient, love is kind.
It does not envy, it does not boast, it is not proud.
It is not rude, it is not self-seeking,
it is not easily angered, it keeps no record of wrongs.
Love does not delight in evil but rejoices with the truth.
It always protects, always trusts,
always hopes and always perseveres.