Jesus' Life: Chapter 1 – The Prophet John The Baptist
Herod was the ruler of Galilee and Perea, the area where John the Baptist and Jesus preached. Herod liked John The Baptist and described him as, "A righteous and Holy man." However, to fulfil a promise to his daughter, he had John executed.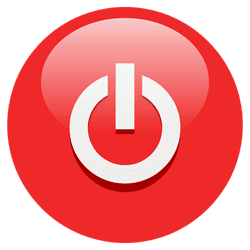 When Herod heard about Jesus and his many great works, his first reaction was, it must be John the Baptist returned from the dead. That, he believed, would explain Jesus' great powers; healing the sick, casting out demons and raising people from the dead.
King Herod feared Jesus' power and, perhaps just as much, the loss of his own power since great numbers of his people gathered to hear Jesus and then followed Him. (Mt 14:1-2, Mk 6:14-16, Lk 9:7-9)
Thought
The power Herod inherited as a king, can be attractive but it should not be confused with leadership and responsibility. The misuse of power can be compared, in many ways, to the hoarding of material wealth.
Our life is filled with responsibilities and choices. A healthy fear of God's Power is good for our soul!
Reflection
May the power of God surround and protect me, all the days of my life.
Prayer:
Light
The light of God surrounds me,
the love of God enfolds me,
the power of God protects me,
the presence of God watches over me,
wherever I am, God is,
and where God is, all is perfect.