Jesus' Life: Chapter 10 – Jesus' Last Journey To Jerusalem
Silence can say a thousand words. Many conclusions are drawn when a question goes unanswered or someone remains 'outside' of a conversation.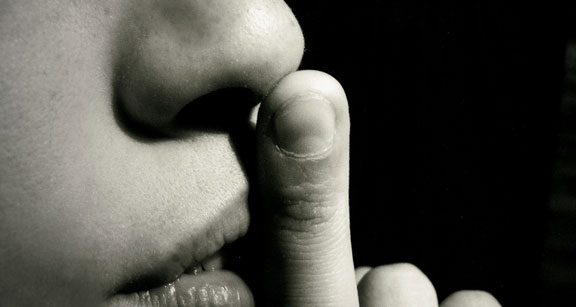 A group of Jewish leaders watched Jesus closely as he dined at the house of a Pharisee on a Sabbath. In front of Jesus stood a man suffering from dropsy. Jesus, turning to the leaders asked, "Is it lawful to heal on the Sabbath or not?" They all remained silent. Their silence was an admission that healing the disabled man, doing good, was the right thing to do.
Jesus healed the man and said to them, "Which of you, if you have a son or an ox that has fallen into a well on a Sabbath day, will not immediately pull him out?" Once again the Jewish leaders remained silent.
Our actions, get noticed by people of all ages, cultures and ways of life. Often they are copied, especially by observant children. So, do good! (Luke 14:1-6)
Thought
As Christians, we possess a great treasure, our faith in Jesus. Let others see that faith through our actions.
Jesus once said, "You are the light of the world". Do not hide your brilliance.
Reflection
Lord Jesus, grant me endless courage to share your Good News, through my everyday actions. Amen.
Prayer:
Daily Prayer (St Francis)
Lord, help me to live this day, quietly, easily;
to lean on your great strength, trustfully, respectfully;
to wait for the unfolding of your will, patiently, serenely;
to meet others, peacefully, joyfully;
to face tomorrow, confidently, courageously.