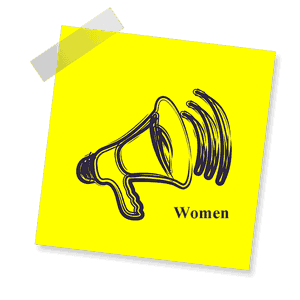 Here are two letters from last week's 'Time':
(1) "Movie mogul Harvey Weinstein represents a form of extreme masculinity. To solve a problem like him we need to start by recognising men's role in feminism. Until men act as advocates for women in their lives society will never be equal.
For too long, women have been the subordinates of men, enabling them to fulfil their career goals at the expense of their own. Until these men respect women as equals, and society recognises that men and women are different, the feminist agenda will fail. Men must set aside some of their own career ambitions, embrace their role at home and ensure that women have the capacity to be the future leaders of big companies."
(2) "Why is it that most of the articles and opinions I have read recently about the Weinstein scandal are written by women? I want to read more material by men who are the fathers of daughters, who can express their thoughts on this subject. I want them to serve as the inspiration and teachers for their sons and other young boys to grow up respecting women and never follow the Weinstein way."
"Anyone can hold elected office. Literally anyone," says Shireen Ghorbani, 36, who is running for the United States House of Representatives. She, and many others, are determined to come into politics to give a strong representation of women's views.
---
Are you pleased to hear voices speaking against the bias that male-dominated society has shown through most of our history? If the bias were the other way it would be understandable: the greatest blessing in our world is the giving of life and nourishing that life.
You will have your views on the struggle for equal rights for girls and women in every area of life. Our immediate concern is the place of women in the Church. Through most of our history, the voices of women have not been heard or heeded. Pope Francis is seeking to change that. God bless him. We hope for a greater openness in the counsels of the Church, the wisdom of the woman that every good home, neighbourhood, workplace and business knows. Think of Malala, Carolyn McCall, Mary Robinson, Florence Nightingale, Ada Lovelace, George Eliot, Jane Austen . . .
God bless us, Ladies and Gentlemen,
Fr John
(12th November 2017)
Related Links: Popular Reads and Fr John's Parish Newsletters