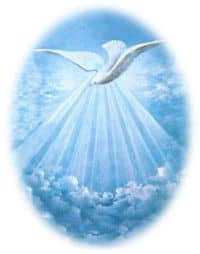 This week, in a book I had not looked at for a little while, I came across notes for a talk I gave on Papal elections. Here is an insight you might enjoy into that process during the elections of Pope John Paul I and Pope John Paul II in 1978.
Pope John Paul I was elected in the evening of the first day of the conclave. In the first morning ballot, Cardinal Siri polled 25 votes, Cardinal Luciani 21, Cardinal Pignedoli 20, and others a few votes each. In the second morning ballot, Siri polled 25 again (meaning no one else would choose him) and Luciani polled 55, gathering 34 extra votes. In the second evening ballot, Luciani was elected and became Pope John Paul I.
Thirty-three days later he died suddenly. The same cardinals met to elect his successor. On the first ballot Siri, Benelli and Colombo all received good support. In the second ballot, Siri lost and Benelli and Columbo gained support. On the third ballot, Benelli almost reached the two-thirds required but in the fourth vote Columbo overtook him and it seemed certain he would be elected at the next vote.
But he told his fellow cardinals he would not accept. He was too old and frail to bear the burden of the papacy. They must choose someone else.
The mood of the conclave changed and the cardinals looked in a new direction. Cardinal Wojtyla from Poland had received just 5 votes on the first ballot and only 12 on the fourth when Cardinal Columbo was close to being chosen. Now great support came for the cardinal from Poland and on the seventh ballot he was elected and became Pope John Paul II.
Where is the Holy Spirit in the above process?
There is a very good answer.
God bless us,
Fr John
(16th October 2017)
Related Links: Popular Reads and Fr John's Parish Newsletters