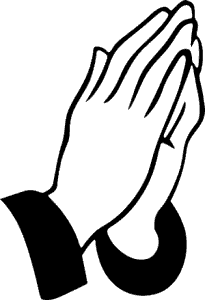 A daughter was telling me of her wonderful father who had recently died. She spoke of his many good qualities, of how the family had loved him and would always remember him. She was glad he had not suffered too much and this compensated for losing him relatively young (65) and quite quickly.
She told me of a moment that for her father had been supreme: the first time her mother allowed him to hold her hand. He told his daughter that moment was a moment of heaven. What a beautiful sentiment for a daughter to hear from her father. She saw the young man in him, daring to hope he could hold the girl's hand. She loved the memory of his telling her, the sign that he wanted to be loved and trusted, the fulfilment in that treasured memory.
I hope you have known moments like that in the various relationships and friendships you have shared. A smile, a glance, a touch, a turning towards, and time stopped still. Such moments can become photographs better than any camera could take and become memories for the rest of your life.
Try this. A piece of paper and a pen or pencil. Write down the first thought or memory that comes to your mind. Not the full writing out, but the name of the person or place or word that comes. Keep on writing, unresisting to thoughts or memories that are flowing and that take you in their flow. You will realise how rich in memory you are.
You might write like this: home from shopping … relief … love of being home … smile of welcome … holiday, joy away, joy coming home … friends we met … how are they? A prayer for them … thanksgiving for friends, a prayer for each of them.
Now take your rosary, or use your fingers as beads. On each bead/finger you ask God to bless you with a memory of someone or a particular moment and you make a prayer of thanksgiving or blessing or asking for help or guidance.
Do it often, each time you set aside the moments for God. "Bless me," you might ask, "with memories to thank you for, people that I love, countries where there is suffering. Bless me to flow towards others and to see them in your blessing."
That daugher was blessed to share the love her father knew when he took her mother's hand for the first time. One tiny moment, a blessing of love for his daughter for ever.
God bless us,
Fr John
(1st December 2019)
Related Links: Popular Reads and Fr John's Parish Newsletters