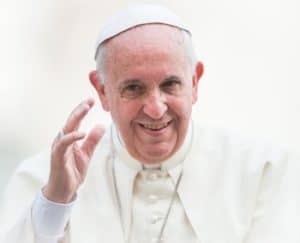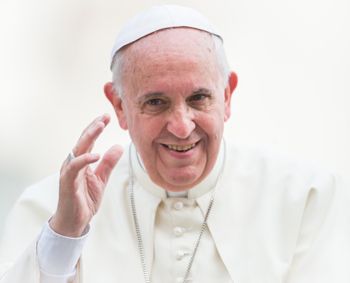 We welcome Fr John Garry of the St Patrick's Missionary Society, the Kiltegan Fathers, who is speaking on behalf of their work in the developing world. Father John has worked in Kenya and the Sudan and we know what turmoil those countries have suffered. Father John will carry many memories of the people he loved and served. We are glad to support the work that he and his brethren have carried out inspiringly.
Today is also Home Mission Sunday, the Sunday each year when our bishops encourage us to share the Gospel with our people at home – family, friends, neighbours, colleagues at work, even people we meet casually. We are reminded of St Francis' advice – to preach the Gospel and, when necessary, use words. Somehow faith does not always need to be preached but is shared through friendship and love. At one of our Confirmation classes, one of the girls told us that a saint was someone who gave God to other people, and her grandmother was a saint because she did just that. A young girl receives God's love through her grandmother's love and faith. That is Home Mission.
Caritas Social Action writes to encourage us to "welcome the stranger at the door", and to support community efforts to help refugees and asylum seekers. I'm glad to think we are already involved with the other Christian Churches locally, but we all need encouragement and reminders.
Pope Francis has asked the Church to celebrate 'Care of Creation', a period of reflection which will conclude on the feast of St Francis of Assisi, 4th October, so that we become more aware of our obligations towards Creation: God's wonderful gift that we share. On St Francis' feast day the Church will celebrate Adoration of the Blessed Sacrament worldwide, reminding us we are blessed to have such adoration each day in our Chapel.
Tuesday 20th September is to be a day of prayer for peace, Pope Francis has requested. he will be leading a gathering in Assisi. We shall share that prayer and hope for a greater reverence for creation. We thank God for all our gifts.
God bless us,
Fr John
(11th September 2016)
Related Links: Popular Reads and Fr John's Parish Newsletters